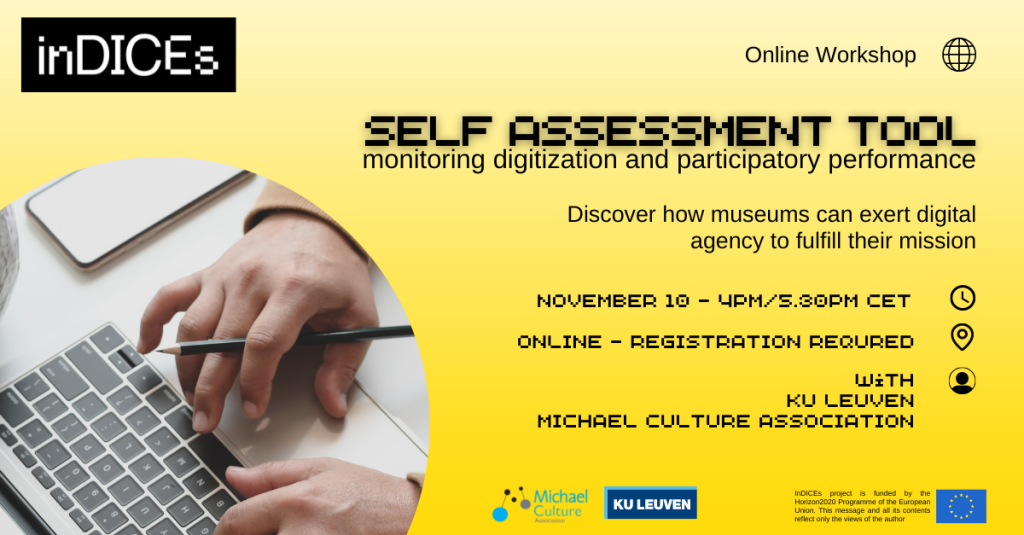 By Marco Fiore (Michael Culture Association)
Michael Culture Association organizes with KU Leuven a free workshop in the framework of the InDICEs project to show a brand new way to implement your digital strategy.
This workshop wants to show you how a GLAM's digital strategy can and should integrate its digitization approach with its outreach activities and participation activities.
After an introduction to the InDICEs research results and the ENUMERATE Self Assessment, we will reflect on the status of digital approaches in the different complementary GLAMs workflow, and how this can be optimized in such a way that the museum can really exert digital agency to fulfill its mission.
In the second hour, participants will contribute their insights in an interactive session. One group will focus on the digitization workflow, and a second group on the participatory strategy. The results will come together in the final plenary session.
Attendance is free of charge and registration is required.