In this blog post, an effort is made to collect and share some relevant resources on Intellectual Property Rights developments in the cultural heritage sector. On the journey to Culture 3.0, the cultural heritage sector must tackle the increasingly complex topic of IPR. On our way to a shared and open digital future, the cultural sector must empower itself with IPR knowledge and tools. The sector's main objectives are to understand the legal framework, operate with existing tools, and take a stand in the fast transforming society in order to influence future digital policymaking. Managing intellectual property is fundamental not only for protecting works from unlawful use but also for cultural heritage institutions in defining preservation, access and reuse of their collections, reaching out to new audiences and providing knowledge.
Analysis
During the inDICEs project we are mapping the Intellectual Property frameworks on European and national levels to understand how to enhance the competitiveness of the cultural heritage sector. In June 2020 researchers from KU Leuven finalised the first deliverable with a detailed overview of the current and upcoming IP legal framework affecting the activities of CHIs.
This initial research identified and compared the legal challenges and opportunities for CHIs in their interactions with original creators, right holders or other proprietors. The results of the relevant legal framework will be transformed into an accessible and practicable form to provide cultural heritage professionals with needed legal knowledge and tools. The next deliverable will be a cross-comparative legal analysis of the main provisions affecting CHIs activities in specific member states to provide a better insight into the situation in practice. inDICEs works closely with reCreating Europe in order to clarify what is needed for a regulatory framework which supports culturally diverse production, inclusive access and consumption.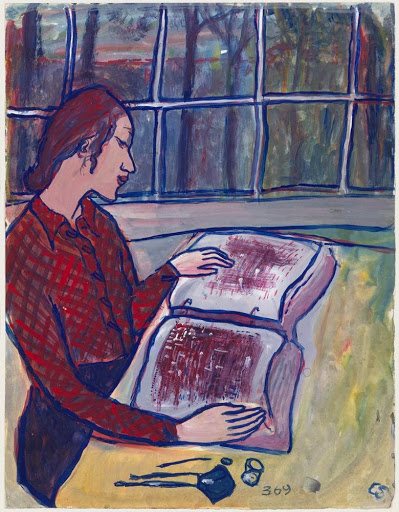 In May, reCreating Europe held their first webinar 'Public and Private Regulatory Framework of Online Intermediaries', with the focus on the public and private regulatory framework of online intermediaries, especially on the Copyright in Digital Single Market Directive, Member States' regulations as well as the private ordering of intermediaries. Europeana Foundation has published its Copyright Strategy for the coming years. It describes the environment we currently operate in and identifies three main priorities that we will work towards as an initiative and in collaboration with others.
The three main objectives are: 1) Understanding evolving policy frameworks and practices; 2) Reaching a higher quality of rights information; 3) Building copyright capacity among users.
This strategy, together with the Empowering Digital Change strategy will be discussed at the Europeana 2020 conference in November 2020. Recently the Network of European Museum Organization's working group on Digitalisation and Intellectual Property Rights published an extended report on Digitization in European museums. One of the observations is that "there is a deep lack of communication between stakeholders involved in the digital heritage digitization process, be it in operational or legal questions". This implies a missing infrastructure and communication between European institutions, and inDICEs will contribute to more transparency and structural exchange of available knowledge.
A shared Digital Future
We need an open and inclusive society, where education and culture should be accessible without the need for commercial value labelling. The Open Definition sets out principles that define "openness" in relation to data and content. It defines"open" in the terms "open data" and "open content" and thereby ensures quality and encourages compatibility between different pools of open material.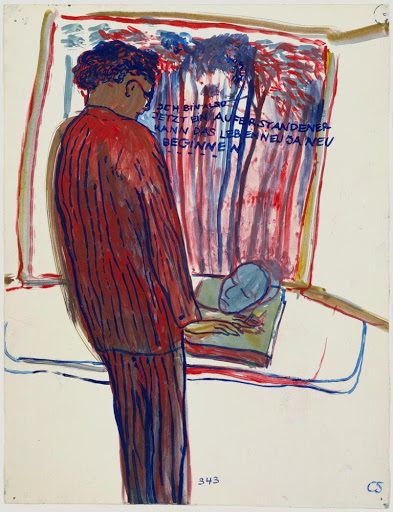 Building consensus of what 'open access' means is an ongoing process, where mapping the state of 'open' is crucial. The Copyright Cortex works on an ongoing survey of open access policies in the CHI sector. There is a long way to go till the future where cultural heritage institutions don't have to commit to the changing rules of a commercially driven Digital Single Market, but can operate in a "shared digital public space". An example of the move towards this ideal is the Public Spaces project – a coalition of nineteen organisations in public media, cultural heritage, festivals, museums, education and health care – that is reclaiming the internet as a force for the common good and advocating a new kind of online space that strengthens the public domain. Another effort to translate the need for a new vision for European digital policymaking has been undertaken by Kennisland, Centrum Cyfrowe and Commons Network, who have formulated a Vision for a Shared Digital Europe, looking beyond the digital space as a marketplace.
Recently the Passenger Pigeon Manifesto was published by Humanities Commons, the network for people working in the humanities, reaching out to the GLAM community to 'liberate the cultural heritage that already has been digitized'. Here the writers draw a parallel between extinct animals and the human responsibility for their actions and their heritage and calling upon changing the ways we live together.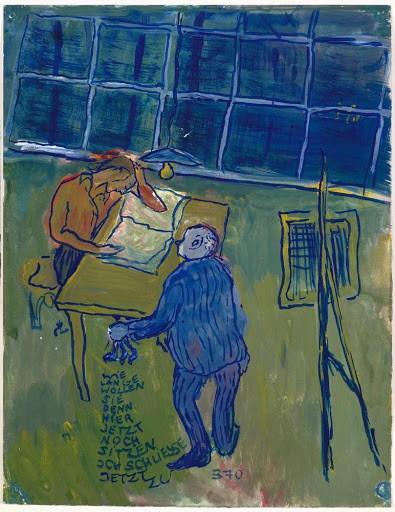 An important part of the open movement in the cultural heritage field is focussed on the public domain as a legal statement and a commons. CHI's often struggle with the public domain, mostly because of a lack of resources to identify and label works that lie in the public domain. Empowering and uniting through knowledge is crucial here as well, as is evidenced in this publication by COMMUNIA – The Digital Public Domain: Foundations for an Open Culture. There are many great examples of curated public domain projects and open access collections: Smithsonian Institution, Rijksmuseum Amsterdam, Open Archive, Open Images, Paris Musees – just to name a few. Europeana provides access to millions of digital cultural heritage objects in the public domain. Here you can read more on American cultural heritage institutions which have opened up parts of their collections.
Public consultation
The Public consultation on opportunities offered by digital technologies for the culture heritage sector was held until 14th September, 2020. The European Commission has launched a public consultation in view of the evaluation and possible revision of its main policy instrument – Recommendation of 27 October 2011 on the digitisation and online accessibility of cultural material and digital preservation – to support the digital transformation of the cultural heritage sector. A joint reaction was submitted on behalf of all fourteen partners of the inDICEs project.
DSM Directive
European Member States are in a process of the implementation of the recent DSM Directive. The tough legal language on the "problematic" article 17 (Use of Content on Online Platforms) and the Cultural Heritage provisions in articles 6, 8 – 11 and 14 have been made available through a series of Copyright Directive Webinars by COMMUNIA. The webinars shed detailed light on the Directive in an accessible form, providing DSM Directive Implementation Guidelines on what to advocate for during the implementation process of those provisions at a national level, to expand and strengthen user rights. Notably, Germany's implementation of the directive is being seen as an example for other member states of how to make the user rights safeguards in Article 17 operative. This proposal aims to protect user rights by making it easier for platforms to comply with the "best efforts" obligation to obtain authorization to publish their users' uploads and by introducing a new exception covering minor uses of copyrighted content, which works as a fallback mechanism in the absence of authorization. More measures to protect user rights by the German implementation proposal and other issues of the DSM Directive are available on the COMMUNIA page on EU Copyright Reform. The DSM Directive Implementation Portal offers resources on the process in all EU countries. A clear and accessible summary of most important changes to CHIs are explained in this article by Paul Keller. Also Europeana published a set of videos where CHI professionals talk on the most important provisions of the Directive in an accessible way, providing examples from their working field.
Licence System
Another important topic for CHI's is the use of licensing systems to open up collections online in a legitimate and unified way, now and in the future. A major problem concerning copyrights is that the existing legislation sets as default "all rights reserved". The issue has been addressed by the non-profit organisation Creative Commons (founded in 2001) by providing a set of standardised and more or less open licenses. Creative Commons offers in-depth courses about their licensing system to develop learner's open skills. Despite the thorough CC licensing system the non-profit offers, many cultural heritage institutions are struggling finding the right license for many complex situations, as stated in a recent survey by the Europeana Pro Copyright Community. This survey was distributed among cultural heritage institution professionals to gather better insight in the key challenges professionals face around copyright. Rights Statements Consortium has been working for the last couple of years to solve problems many CHI's faced in expressing the rights status of the objects they hold in a clear and standardised way. Recently, OpenGLAM and Europeana organized an extensive webinar focussing on the use of RightsStatements.org: Introduction to Structured Rights Information: a conversation about Rights Statements.
During the webinar practical use of the system was discussed by European and American CHI professionals. Rights Statements aim to communicate the rights situation of every digital heritage object in a standardised and machine-readable way. Both systems are not mutually exclusive, but Rights Statements allows organisations to express rights statuses that reflect more conditions and restrictions. There is still a need for extended collective licensing and machine-readable tools crucial for reuse, discoverability and openness.

Rights Clearance
Identifying rights status and acquiring permission to use works is a big challenge for cultural heritage institutions, as stated in the recent inDICEs deliverable, the Europeana Pro survey, and the report on Digitization in European museums. It is costly and time-consuming, digitisation of recent cultural heritage is still undermined by the risk that copyright and related rights may still subsist in the works. Under the recent European Directive on Orphan Works, cultural institutions are allowed to make certain uses of those works if none of the rights holders can be identified or located after having carried out a diligent search. A collaborative project EnDOW ("Enhancing access to 20th Century cultural heritage through Distributed Orphan Works clearance") facilitates the process of right clearance for European cultural institutions engaged in digitization of material contained in their collections. The assessment of the efficiency and effectiveness of the Orphan Works Directive is being tested in the coming months through the recent Survey on the Application of OWD. A new set of webinars by Europeana concerning Clearing Rights in Collections is coming up, where questions will be answered about seeking permissions from rights holders; managing orphan works, carrying out reasonable searches and evaluating risk; documentation of rights and permissions on collections management systems; and other legal issues.