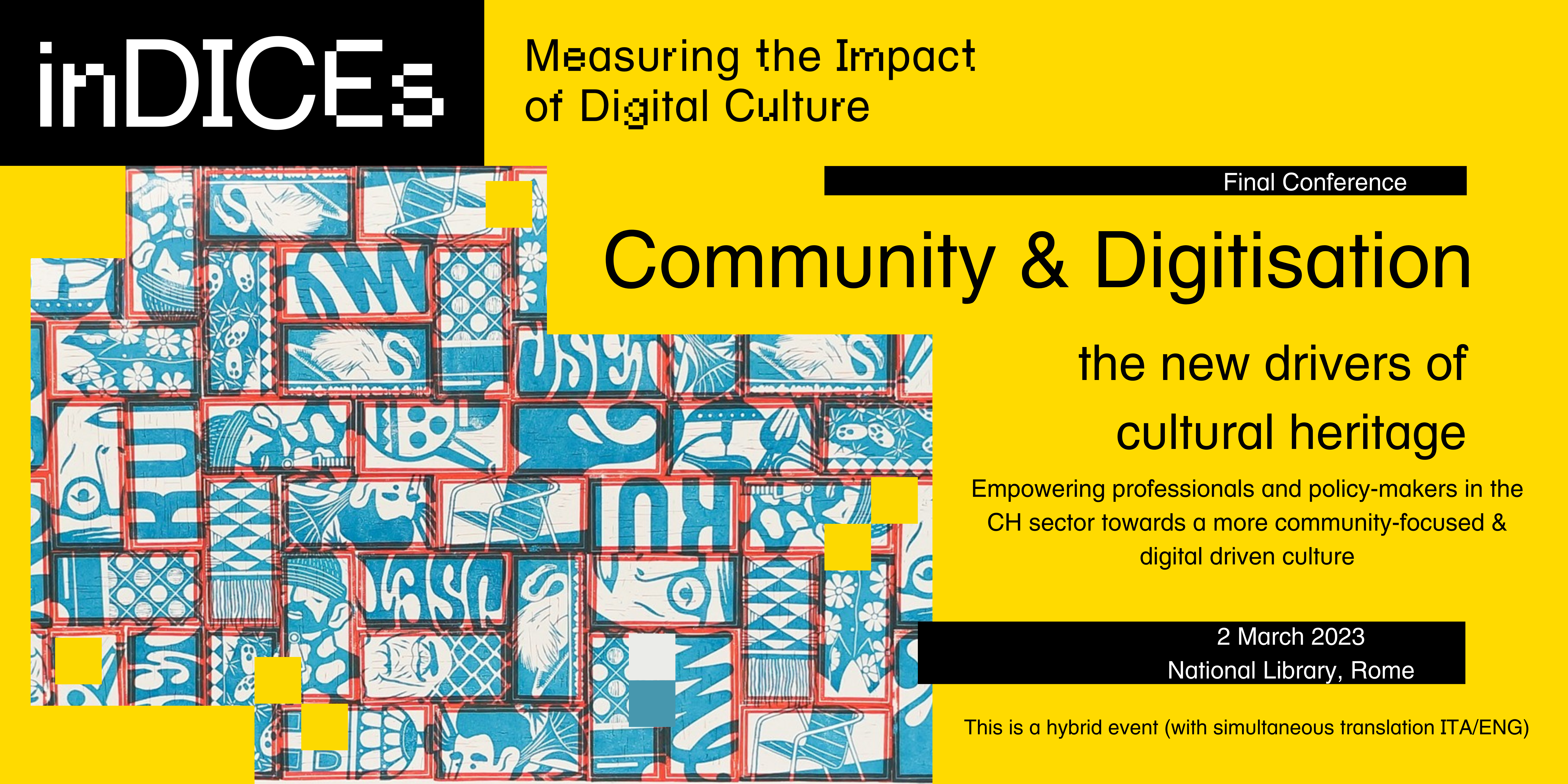 Community and Digitisation: the new drivers of cultural heritage
Empowering professionals and policy-makers in the CH sector towards a more community-focused & digital driven culture
Are you wondering how Cultural Heritage Institutions, whatever their size, may turn from gatekeepers to gate-openers? How to preserve and give better access to our cultural heritage? What strategy and tools to use to facilitate community engagement and stimulate user participation?
Join us to discuss how to foster democratic and community-focused digital transformation by supporting access and reusability of digital heritage. You will have the opportunity to meet recognised experts in the CH sector and get insights, inspirations and recommendations on how to convert your digital ambitions into digital strategies.
Register HERE
Programme (find HERE the programme details)
9:00 – 10:00 – Registration and Welcome Coffee
10:00 – 11:00 – Opening and Keynotes with international specialists discussing the role of CHIs in the digital transformation of culture & active cultural participation as a source for new forms of economic and social value creation.
11:00 – 12:30 – Session #1. Setting the overarching agenda – policies to facilitate creative reuse and consumption of digital cultural resources
12:30 – 13:30 – Lunch break and Networking
13:30 – 15:00 – Session #2. Translating policy to application – measuring the impact of culture on social and economic development
15:00 – 15:30 – Coffee break and Networking
15:30 – 17:00 – Session #3. Tools, use cases and best practices – assessing and improving our digital transition strategies
17:00 – End of the day